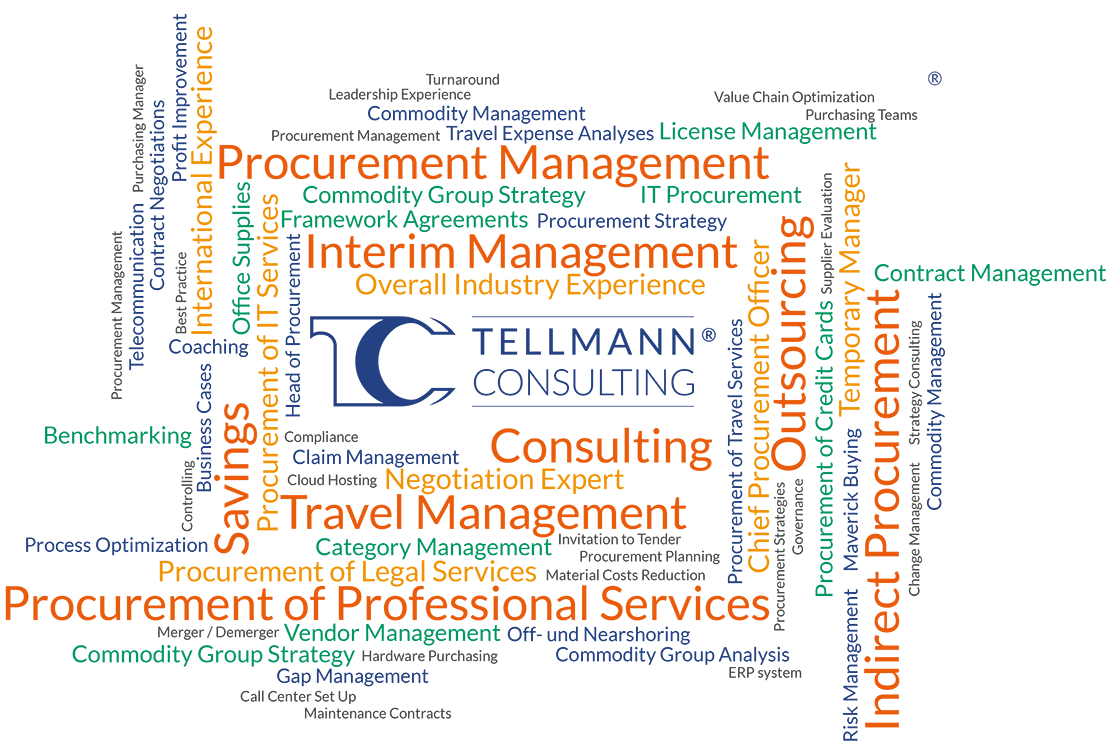 Procurement Management
Tellmann Consulting looks at your business processes from a different perspective, so it sees optimisation potential that is easily overlooked by entrenched procedures. The subsequent savings, cost reductions, process optimisations and consolidations in our areas of expertise lead to a build-up of know-how in our clients and enable a competitive edge through reduced costs.
With well-thought-out concepts, innovative solutions and a host of experience in national and international markets, we keep a cool head even in difficult situations. Procurement management is therefore a generic term for a portfolio of powerful and proven measures, which are presented in the Tellmann Consulting Cloud.
Indirect Purchasing
Indirect Purchasing refers to all products and services that are not processed into end products and are not part of the merchandise. Indirect purchasing accounts for up to 20% of total costs in manufacturing companies, and significantly more in service companies.
(Indirect) Purchasing subdivides the products and services to be procured into commodity groups, which – in addition to IT, services and travel management – also include areas such as marketing, facility management, energy, maintenance, office supplies or insurance. Individually, indirect commodity groups do not account for a large share of the total purchasing volume, but total indirect purchasing does contain a high volume.
With our structured approach, we analyse your indirect commodity groups and identify the savings potential in the areas of requirements, processes, markets, organisation and contracts, which also leads to increased efficiency in the procurement process.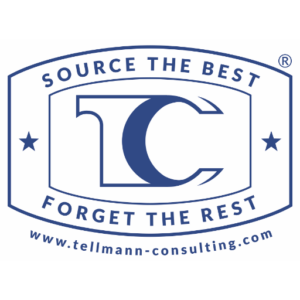 In purchasing, there are a variety of procurement processes, measures and 'commodity groups' to be optimised. We specialise in the following purchasing areas:
The procurement of services is a highly complex process with rational and irrational elements. That's why services must be evaluated according to standardised criteria, where Tellmann Consulting provides an individual toolkit (see also Business Development). We can offer an internationally proven process for structuring, tendering, negotiation and contracting for the following service categories:
HR Consulting
IT Consulting
Marketing Consulting
M&A Consulting (finance and transactions)
Patent Attorneys
Legal Consulting
Tax Consulting
Auditing
We provide these services internationally and can also provide benchmarks for this. We use agile approaches to quickly achieve success.
We offer our support in the following IT areas:
Services
Hardware
Software
Telecommunications
Outsourcing
With over twenty-five years of international experience in permanent employment and consulting mandates, we optimise your IT costs. You receive support from practice for practice and how to negotiate SAP HANA, for example, at eye level with suppliers.
Travel management forms the basis for efficient organisation of business travel. We specialise in the following segments to increase your efficiency and save costs:
Airlines
Hotels
Rental Cars
Duty of Care
Meetings & Events (MICE)
Insurance
Travel Technology Solutions

Online Booking Engines
Online Expense Engines
Credit Card Portals
Airline, Hotel and Rental Car Portals
Meeting Place Finder
Traveller Security
Reporting
Awards Programmes (e.g., Miles & More)
ERP Integration
CO2 Calculator
End-to-End Digitisation
Travel Management Cockpit / KPIs
With our consulting and other services, we start in the travel process wherever processes can be effectively accelerated, employees noticeably relieved and costs sustainably reduced. We analyse all the success factors relevant to your customer journey and implement them worldwide
Wir verfügen über Kompetenz in allen anderen Warengruppen des indirekten Einkaufs, wie z.B. in der
Tellmann Consulting Cloud
dargestellt. Weitere Warengruppen sind unter anderem:
Office Supplies
Call Centres
Printing, Paper
Energy, Electricity
Facility Management
Fleet Management
Marketing
Insurance
We combine the most important processes and skills in individual commodity group strategies. Influencing factors include information from suppliers, procurement markets, technologies, products, services, contracts or cost types and charts of accounts. Maverick buying is automatically reduced in this process. Market evaluations, such as Requests for Information (RFI), Requests for Proposal (RFP), Requests for Tender (RFT) or Requests for Quotation (RFQ) then guarantee a successful increase in value.